Arpi Argam Papoyan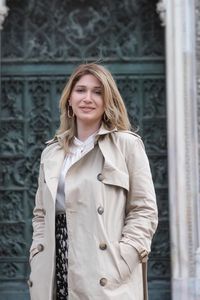 MBA
(2012-2014)
-Where do you work?
-I work as a regional representative of the London Business Academy distance learning system, also I am the founder of Urban Events.


-What is the key to your success at work?
-Hard work and taking steps in line with market trends.


-What was the role of education in the International Scientific-Educational Center in your life? What was your biggest achievement while studying at the International Scientific-Educational Center?
-The close ties with the classmates, who later played a great role in undertaking various joint projects and of course the knowledge that has been applied in the professional field.


-What memorable episode would you tell from your student life?
-Visits to the "buffet")), when we had time, because we were all working along with studies. After the lessons we had an open discussion on the topic we were interested in. Discussions would create cozy atmosphere among us and there were many disagreements.


-Your message to the master and PhD students of the International Scientific-Educational Center.
-When you invest in your own knowledge and skills, it always returns with double force.