Department of Molecular and Cellular Biology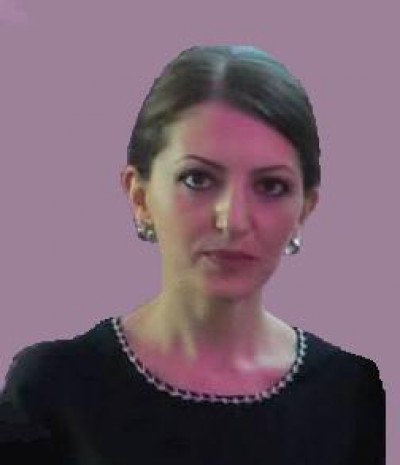 Acting Head of Department
Gohar Marat Mkrtchyan
PhD in Biological Sciences

The Department of Molecular and Cellular Biology of the International Scientific-Educational Center of the Republic of Armenia was founded in 2006 on the technical and methodological basis of the Institute of Molecular Biology of NAS RA. Until January 2015 the Head of the Department was Corresponding Member of NAS RA, Professor Anna Souren Boyajyan. The establishment of the department proceeded from the importance of the role of Life Sciences and the need to prepare highly qualified specialists for the improvement of life quality and standards which are of vital importance for carrying out research activities in the field.

---
Department Objectives:

To prepare highly qualified specialists who manage the methodology of the modern Molecular and Cellular biology for the research oriented educational system
To provide conditions for the efficient organization of the learning process, particularly, laboratories equipped with modern facilities, professional information sources etc.
To cooperate with career centers to provide graduates with professional work.
To provide real guarantees for the competitiveness of future biologists.
To create appropriate conditions for the effective functioning of student-centered learning system.
To carry out scientific-methodological and scientific-research activities in priority areas of the department.
To create conditions for the education quality assurance.
To expand international cooperation.
To provide participants involved in the educational process with professional information sources
To provide the unity and integrity of education, research and innovation processes.
To improve the content and organizational components of learning, teaching and research practices.
---
Specialization – Molecular and Cellular Biology

---
Research activities

Over the last 5 years the faculty of the department published 17 books/ chapters abroad, over 200 research articles, most of which in foreign international peer-reviewed professional journals with impact factor, 200 publications in international and national conference materials. The scientific research of the department is aimed at studying the cellular activity regulating mechanisms and their disorders in body's various pathological conditions, including autoimmune, autoinflammatory, infectious, oncological, psychic and cerebrovascular diseases. The research is conducted in vivo, in vitvo, in situ and in silico and is carried out at genetic, cellular, membrane and subcellular levels. Special attention is focused on conductor materials of immune and signaling systems. Experimental animals, cell cultures, clinic material and computer technologies are used in research. The most important area of the conducted research is the study of Armenians' genome by using pathogenomics, ecogenomics, immunogenomics and population genomics approaches. The scope of application of research outcomes includes molecular diagnosis, prevention and treatment of diseases, as well as disease process control and assessment of the therapy effectiveness. In this regard the department professors have a number of developed works and hold appropriate patents.

---
The Faculty

Gohar Mkrtchyan

PhD in Biological Sciences

Levon Episkoposyan

Doctor of Biological Sciences, Professor

Arsen Arakelyan

Doctor of Biological Sciences

Karine Mailyan

Doctor of

Biological Sciences


Lyudmila Nersesova

PhD in Biological Sciences

, assistant professor


Gayane Manukyan

PhD in Biological Sciences

Vitya Vardanyan

PhD in Biological Sciences

Gohar Tsakanova

PhD in Biological Sciences

Roksana

Zakharyan

PhD in Biological Sciences

Kristine Margaryan

PhD in Biological Sciences

Nelly Babayan

PhD in Biological Sciences

Diana Avetyan

PhD in Biological Sciences

Grigor Arakelov

PhD in Biological Sciences

Erik Arabyan
---
Tel: (+374 10) 28 16 26

E-mail: g_mkrtchyan@mb.sci.am

---
Gallery