Department of Linguistics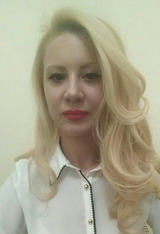 Head of Department
Mary Arturi Sargsyan,
PhD in Philological Sciences

The Department of Linguistics at the ISEC NAS RA was established in 2018. The establishment of the chair was conditioned by the need to train qualified linguists in different fields of public life and at different levels of the education system.
---
Department objectives:

To train highly qualified Masters in General and Armenian Linguistics, to develop modern methods of personnel training, to carry out scientific, pedagogical and scientific-pedagogical research in the field of linguistics, to promote international scientific-educational cooperation in the field of professionalism. The General and Armenian Linguistics curriculum aims at preparing professionals with the time-consuming skills that they need to have not only theoretical knowledge but also the ability to use their knowledge in practice. The program covers two main directions: the original linguistic (general, typological, comparative, applied) and language manifestation (contemporary literary bifurcate Armenian, Middle Armenian, Grabar(Ancient Armenian), Dialectology). The department trains highly qualified specialists in the field of education and science. There are various linguistic subjects that cover different areas of linguistics, the latest achievements in science, and the international experience and methods. This master's degree in General and Armenian Linguistics will enable students to work independently in both theoretical and applied fields as well as to carry out research in academic, educational, cultural and publishing spheres. The student will be able to continue his studies at third level in education: postgraduate studies in general and comparative linguistics in Armenian language.


---
Specialization: Linguistics

---
Research works

Over the past five years, the teaching staff of the chair has published about twenty scientific and educational-methodological works and about one hundred and fifty scientific articles. Head of the Chair Mary Sargsyan is a member of the Scientific Council of the Institute of Language of the NAS RA, since 2014 a responsible secretary of the Language and Linguistics scientific journal of the Institute of Language of the NAS RA. The magazine is included in the list of periodical scientific publications acceptable for the publication of main results and provisions of the Dissertation. She is also a member of the International Society of Ecolinguistics (International Ecolinguistics Association) since 2017. The lecturers of the department actively participate in various republican and international conferences, are in touch with foreign scientists. They present to the scientific community the results of scientific research and actively participate in the processes of raising and developing language-political issues in the republic.

---
The Faculty


| | |
| --- | --- |
| Mary Sargsyan | PhD in Philological Sciences, corresponding member of NAS RA |
| Lavrenti Hovhannisyan | Doctor of Philological Sciences, Professor |
| Vazgen Hambardzumyan | Doctor of Philological Sciences, Professor |
| Victor Katvalyan | Doctor of Philological Sciences, Professor |
| Tatul Asoyan | Doctor of Philological Sciences, Professor |
| Hakob Cholaqyan | Doctor of Historical Sciences, Professor |
| Nectar Simonyan | PhD in Philological Sciences, Associate Professor |
| Susanna Tioyan | PhD in Philological Sciences, Associate Professor |
| Gayane Mkhitaryan | PhD in Philological Sciences, Associate Professor |
| Valentin Khachatryan | PhD in Philological Sciences, Associate Professor |
| Narine Vardanyan | PhD in Philological Sciences, Associate Professor |
| Tork Dalalyan | PhD in Philological Sciences |
| Lusine Lamoyan | PhD in Philological Sciences |
| Sona Miqayelyan | PhD in Philological Sciences |
| Frida Hakobyan | PhD in Philological Sciences |
---
Phone: (+374 10) 565337
E-mail: linguistics@isec.am