Director's Welcome Speech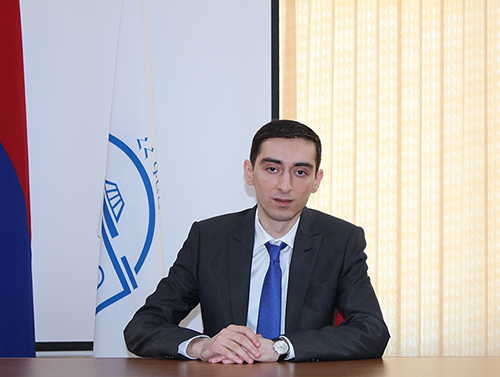 Welcome to the Official Website of the International Scientific-Educational Center of NAS RA



The International Scientific-Educational Center of the National Academy of Sciences of the Republic of Armenia is one of the structural units of the RA National Academy of Sciences, founded in 1997.
Initially, the Center aimed at training high-quality scientific and pedagogical faculty on the grounds of the material and technical base of the RA National Academy of Sciences through postgraduate and doctoral studies. Since 2004, the Center has expanded its activities by organizing education in Master's Degree programs aiming at a smooth transition from education to science.
In the scientific environment, Master students get the opportunity to learn from current scientists, who transfer their knowledge and vast experience to future researchers, graduate students and young scientists, helping them enrich their knowledge base and acquire scientific thinking. All this combines high-quality education with a strong interest in science among young people. There are more than 20 departments in the Centre, where Master Degree programs are implemented in about 33 specialties.
One of the important achievements of the Center is the organization of distance learning, which was launched in 2014, becoming one of the first in the higher education system of Armenia. This, in fact, set a new benchmark in the field of education.
For more than 20 years of activity, the Center has recorded solid achievements. The steps aimed at continuous improvement of the quality of education, replenishment and upgrade of the material and technical base, promotion of research activities have contributed to the establishment and continuous development of the Center.
The Center has always supported and will continue to support the implementation of all initiatives aimed at stimulating interest in education and science, to value the work and reputation of a young scientist and researcher.
Making its activities open and available to the general public, the official website of the ISEC is regularly updated. By visiting the official website of the Center, you can get comprehensive information about the long-term activities of the Center, daily life, various scientific and educational programs, cultural and educational events.

Armen Sargsyan
ISEC NAS RA Director