Department of Psychology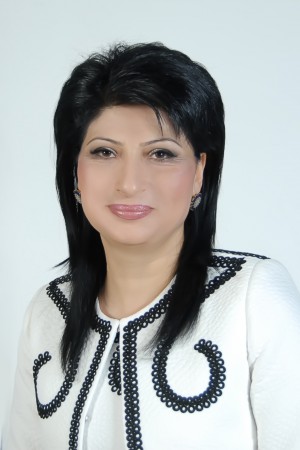 Head of the Department
Naira Rafik Hakobyan
Doctor of Psychological Sciences, Professor

The Department of Psychology of the International Scientific-Educational Center of National Academy of Sciences of the Republic of Armenia (NAS RA) was founded in 2007. The founding of the department was conditioned by the role of Psychology in various aspects of social life and the necessity of training high-quality specialists capable of providing psychological activities in different areas.
---
Department Objectives:

To train high-quality specialists in Psychology, to develop modern methods for training specialists of Psychology, to conduct educational-methodological and scientific-pedagogic research in the area of Psychology, to train research staff, to contribute to the international scientific and educational cooperation in the professional area, to improve the learning content, to work out and publish textbooks, educational and methodological manuals and guidebooks.
The teaching process of the department is realized by highly qualified specialists in the spheres of education, science, Social Sciences etc.
---
Specialization - Social Psychology, Clinical Psychology
---
Research works

Over the past 5 years the teaching staff of the department has published 4 research monographs and 6 educational and methodological works. Only in 2013-2014 the department staff published about 30 research articles, 3 monographs, 3 educational and methodological manuals.
The Department Head Naira Hakobyan is the editor-in-chief of the "Collection of Research Articles" published by ISEC NAS RA, which is included in the list of periodic scientific publications intended for publishing dissertation basic results and provisions acceptable by HAC (Higher Attestation Commission).
During the existence of the department, since 2007 up to the present, a number of doctoral and PhD dissertations of the department staff have been defended. The department teachers actively participate in various international conferences introducing the results of the research work to the large scientific community and implementing them in life.
"Psychological Observatory" has also been founded at the department, where different psychological issues existing in different spheres of life are discussed turning the theoretical knowledge acquired during the study courses into practical skills, advanced training courses, psychological services.
A "Support" club of volunteers of psychologist-Master students' has been set up within the framework of the activities of the Department of Psychology, whose members are willingly supporting vulnerable group people and individuals with various psychological problems, within their mission frame visit children's homes and homes for the elderly, extend a helping hand to those in need.
The department chair and the "Support" club of volunteers cooperate with "Mer Doun", "Yerekhaneri pashtpanutyun", "Ajaktsutyun hashmandamnerin", the professional methodological guidance center of the Ministry of Labour and Social Affairs of RA and other social institutions.
The basic research topic of the department is "The Socio-Psychological Marginalization Issues and Overcoming Psychological Mechanisms".
---
The Faculty


| | |
| --- | --- |
| Naira Hakobyan | Doctor of Psychological Sciences, Professor |
| Samvel Sukiasyan | Doctor of Psychological Sciences, Professor |
| Asya Berberyan | Doctor of Psychological Sciences, Professor |
| Rouben Naghdyan | Doctor of Psychological Sciences |
| Vladimir Mikaelyan | Doctor of Psychological Sciences |
| Manouk Haroutyunyan | Doctor of Philosophical Sciences |
| Gayane Haroutyunyan | PhD of Psychological Sciences, Associate Professor |
| Vazguen Poghosyan | PhD of Psychological Sciences, Associate Professor |
| Suzan Sargsyan | PhD of Psychological Sciences, Associate Professor |
| Mariam Mehrabyan | PhD of Psychological Sciences, Associate Professor |
| Arthur Kobelyan | PhD of Psychological Sciences, Associate Professor |
| Marianna Avetisyan | PhD of Psychological Sciences, Associate Professor |
| Marine Sahakyan | PhD of Psychological Sciences, Associate Professor |
| Gayane Ghazaryan | PhD of Psychological Sciences, Associate Professor |
| Anzhelika Ayvazyan | PhD of Psychological Sciences |
| Maria Tevosyan | PhD of Psychological Sciences, Associate Professor |
| Naira Sldoyan | Coordinator of the department of Psychology |
---
Tel.: (+374 60) 623520 /303/

E-mail: nhakobyan@mail.ru