Department of Psychology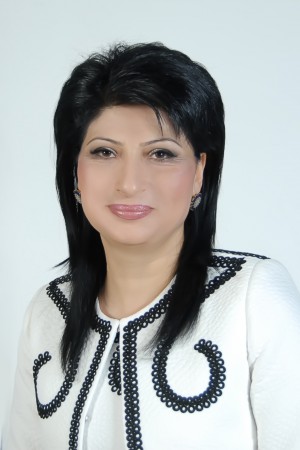 Head of the Department
Naira Rafik Hakobyan
Doctor of Psychological Sciences, Professor

The Department of Psychology of the International Scientific-Educational Center of NAS RA was founded in 2007. The establishment of the Department was due to the importance of the role of psychology in different aspects of social life, the need to train high-quality staff capable of providing psychological activities in different areas.
---
Department Objectives:

To prepare high-quality specialists in the field of "Psychology"; to develop modern methods of training for relevant specialists in the field of Psychology; to conduct educational-methodological and scientific-pedagogic research; to train research staff, to promote the international scientific and educational cooperation in the professional area; to develop and publish textbooks, educational and methodological manuals and guidelines; provide professional assistance in various areas of public life.

Highly qualified specialists in the field of education, science, social sciences etc. are involved in the educational process of the Department. They provide professional trainings, advanced training courses and additional psychological educational services.
---
Specialization - Social and Political Psychology, Clinical Psychology and Psychotherapy
---
Research works


Over the past 5 years the academic staff of the Department has published 4 research monographs and 6 educational and methodological works. In 2015-2020 the Department staff published about 45 research articles, 3 monographs, 8 educational and methodological manuals.
The Department Head, Naira Hakobyan is the Editor-in-Chief of the "Kachar" scientific periodical which has been published by ISEC NAS RA since 2014. From 2007 till present, the staff of the Department has defended two Doctoral and 3 PhD dissertations. The lecturers of the Department actively participate in various international conferences and seminars presenting the results of their research to the general scientific community. One of the achievements of the Department has been the establishment of "Psychological Observatory", which has the mission to discuss different psychological issues existing in various aspects of public life applying theoretical knowledge to practical skills and real cases to provide psychological services to conduct professional trainings.

As part of the activities of the Psychology Department, a volunteer club "Support" consisting of Psychology Master Degree students has been formed. The members of the Club willingly provide support to vulnerable groups and individuals with various psychological problems.

The Department and the Club cooperate with other social institutions like "Our House", "Children Protection" "Support to the Disabled" and many other social institutions.

The Department is engaged in the training of scientific personnel, which provides postgraduate education for 12 PhD students and 1 PhD applicant.

The basic scientific topic of the Department is "Socio-Psychological and Clinico-psychological Manifestations of Marginality in Transforming Societies".
---
The Faculty


| | |
| --- | --- |
| Naira Hakobyan | Doctor of Psychological Sciences, Professor |
| Asya Berberyan | Doctor of Psychological Sciences, Professor |
| Rouben Naghdyan | Doctor of Psychological Sciences |
| Gayane Haroutyunyan | PhD of Psychological Sciences, Associate Professor |
| Vazguen Poghosyan | PhD of Psychological Sciences, Associate Professor |
| Mariam Mehrabyan | PhD of Psychological Sciences, Associate Professor |
| Marianna Avetisyan | PhD of Psychological Sciences, Associate Professor |
| Marine Sahakyan | PhD of Psychological Sciences, Associate Professor |
| Anzhelika Ayvazyan | PhD of Psychological Sciences |
| Gor Yesayan | PhD of Psychological Sciences |
| Armine Muradyan | PhD of Psychological Sciences |
| Maria Tevosyan | PhD of Psychological Sciences, Associate Professor |
| Anna Khachatryan | PhD of Psychological Sciences, Associate Professor |
| Jozefina Yesayan | Assistant |
| Naira Sldoyan | Coordinator of the department of Psychology |
---
Tel.: (+374 60) 623520 /303/

E-mail: nhakobyan@mail.ru

---
Gallery