The International Scientific-Educational Center of the National Academy of Sciences of the Republic of Armenia continues to keep education at a high level on the remote platform
March 17, 2020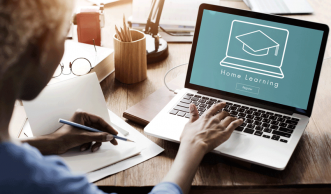 In the current stage of the development of science and technology and during the crisis in the world, distance learning is very important, which allows us to receive relevant education or participate in courses online from anywhere, at any time while being isolated and avoiding human contact.
The International Scientific-Educational Center of the National Academy of Sciences of the Republic of Armenia, since 2013 introduced a technically secure distance learning platform and is one of the first institutions that organized distance education due to the state of emergency in the country. Now it actively continues the educational process.

It should be noted that the International Scientific-Educational Center of NAS RA is fully ready to carry out distance learning.


• The center provides a technically secure distance learning platform.
• The online conference room is equipped with Polycom HDX system, which allows you to organize remote lectures, conferences etc.
• Online lectures are organized by a special program for video conferencing, which is integrated into the remote platform.
• ISEC specialists have been trained in prestigious foreign partner universities,
• A list of student-centered curricula has been compiled.
• We acquired relevant modern professional literature
• Selected programs and related materials are posted on ISEC's distance learning platform.
•Distance learning platform "Moodle" has been translated into Armenian.
• Armenian language guides for lecturers and students have been prepared.

Both students and lecturers are very enthusiastic and willing. They can receive technical online support directly on the remote platform. Lecturers and platform coordinators spare no effort to keep the quality of education at a high level and achieve significant results.