"ISEC has equipped me with practical skills and knowledge and continues to develop them", a student of ISEC, Mariam Gevorgyan
May 31, 2022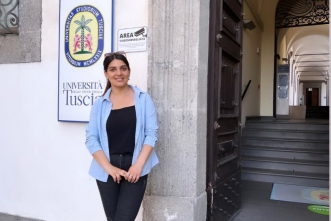 Mariam Gevorgyan is a 1st year Master's student of "Environmental Protection and Nature Management" Department of ISEC NAS RA and Ecocenter, who is currently continuing her second semester studies at Tuscia University in Italy within the framework of Erasmus+ International Credit Mobility program.

We spoke to Mariam about the education she received at Tuscia University in Italy, as well as the opportunities provided by International Scientific-Educational Center of the NAS RA.


- My name is Mariam. I was born in Yerevan. By my profession I am an agronomist and environmental specialist. I got my first profession in Artsakh, at Shushi University of Technology, I also managed to get my first Master's degree as an agronomist, now I remember those days with great nostalgia, I wish we could educate a new generation in Shushi again...

After completing my first Master's degree, I definitely decided to study environmental sciences next.

I should mention that I am a great nature lover, and environmental protection is a sought-after profession nowadays, besides today climate changes are the most important ones among ongoing global changes in the world, which are caused by anthropogenic factors in the result of eco-society and eco-education deficit. Often ignoring the laws and requirements of the nature, we harm the nature which feeds and protects us, and as L. da Vinci once noted: "Nature has taken care of everything, we just have to learn from nature." Hence, aiming to strengthen his idea, I became to look through educational institution in Armenia where I can keep on studying and acquire practical skills in line with theoretical knowledge. In this context, my choice has stopped at International Scientific-Educational Center of the NAS RA, as while looking through the Center's website, I got convinced that it's the right institution where I want to continue my studies, here I have an opportunity to be involved in practical research work and get a chance to have a double diploma from leading international higher education institutions.

Currently I am continuing my studies in one of the oldest countries in the world, at University of Tuscia in Viterbo, Italy, at the Department of "Forestry and Environmental Sciences".

In the first semester of my study, ISEC announced a competition for studying at Tuscia University for the second semester, and I decided to apply. Selection was based on Grade Point Average, English language proficiency and interview results. I was lucky enough in this term, as I was taught by advanced professors and scientists, thanks to whom I managed to acquire knowledge in a short period of time, as a result of which I was able to overcome the competition. Day by day I am getting convinced how important it is to get education in line with the requirements of current time standards.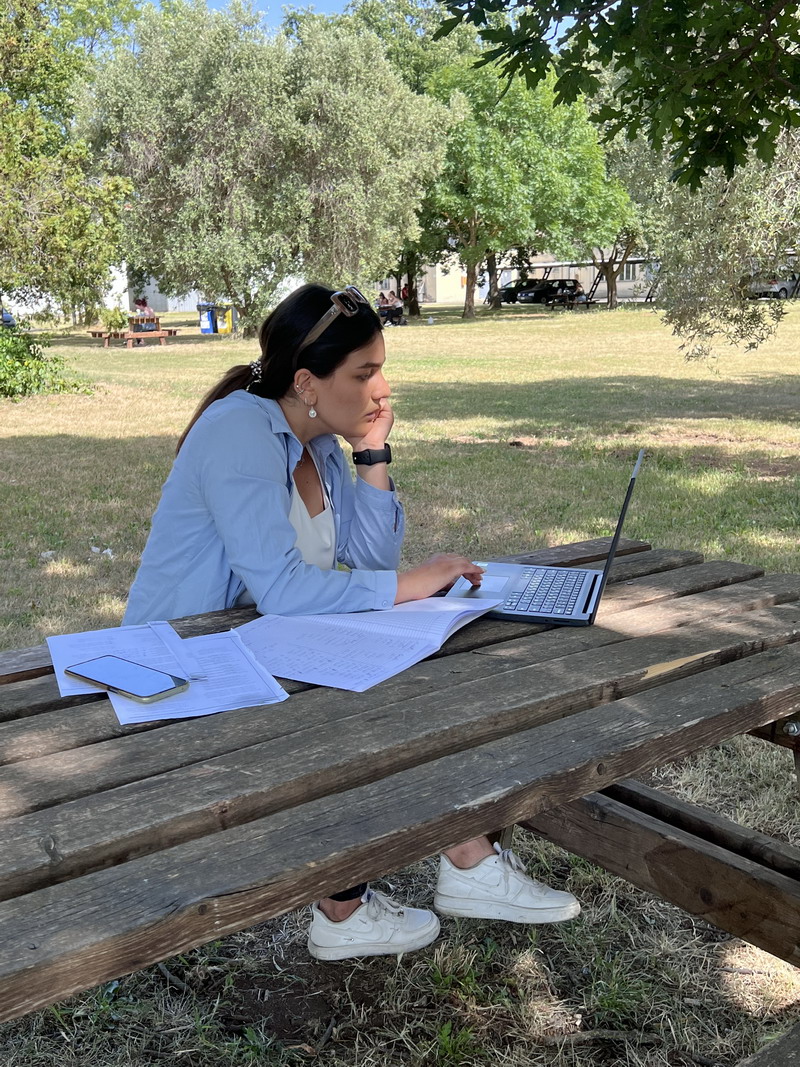 Learning at Tuscia University is very meaningful and enjoyable.

In addition to theoretical classes, we also have practical courses here, during which we visit laboratories and apply gained theoretical knowledge into practice as in this profession it is almost impossible to get a full understanding of the learning material without practicing it. The course is worthwhile, each lecturer presents the academic material in a unique and original way, thus increasing interest towards the subject. Throughout my studies, I try to draw parallels with the education system of Armenia and I would like to note that there are also some advantages for me in Armenian system of education, considering a number of factors.

Basically, I am a supporter of an active life, I like to participate in innovative programs, study new information technologies, having in mind that currently almost all the professions run alongside with IT sector. I also like travelling. I think it's one of the keys to learning and broadening your horizons.

One of my favorite hobbies is reading.

My favorite book is "Jonathan Livingstone Seagull " by Richard Bach, the content is close to my soul, I'm a fighter by nature and adhere to the principle, if you don't like the facts in reality, you should change them by your own. Another book which I definitely recommend reading is "Solaris" by Stanislaw Lem. Inspired by books two years ago in Stepanakert I won a grant program within the framework of the "OSM" Foundation and created an open-air library in Stepanakert as an alternative to diverting from the virtual world to promote reading among the general public.

I have a goal to get engaged in winemaking, I have an indescribable love and interest in wines, especially in the history and art of Armenian wines, I love to taste different types of wines.

ISEC has equipped me with practical skills and knowledge and continues to develop them.

When I entered ISEC, I expected to listen to lectures from the best scientists of the RA, get to know and communicate with them personally, have the opportunity to ask them questions and receive comprehensive answers, what else could be more important for a student. Voltaire once said: "Progress is the law of nature", I can confidently advise every student enrolled here that whenever they decide to be engaged in environmental sciences and even beyond, they shouldn't miss their chance to gain rich knowledge at ISEC and continue their professional growth in European universities within the framework of Erasmus+ programs. Meanwhile, it is imperative to return to our homeland: this is one of the most important preconditions to serve the knowledge we have gathered for the benefit of Armenia, because there is no better place in the world than Armenia.


Public Relations and Career Department of ISEC NAS RA