Distance Learning Courses at ISEC NAS RA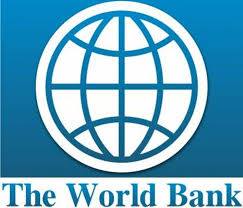 Within the framework of the RA Ministry of Education and Science» second loan project «Education Quality and Relevance», with the financial support of «Competitive Innovation Fund» International Scientific Educational Center, since December 2014, has been implementing «Further Education Distance Learning» project for great masses of population.
Within the framework of the Bologna Process, RA has undertaken commitments in education area reforms where distance learning is viewed as priority. In step with the scientific and technological development, the popularity of distance learning as life-long education is increasing worldwide, which provides good opportunities to people wishing to get further distance education or get further qualifications on line, at place and time convenient to them.
The project is open to all social groups, regardless of their age, sex and religion. The only requirement to apply for distance learning courses at ISEC NAS RA is a Bachelor's degree diploma, since distance learning education at ISEC NAS RA is considers as further additional education.
One of the distance learning advantages is academic freedom, where learning and teaching process between a student and a professor is taken place virtually through forums, video conferences, mails, etc.
Another advantage is that distance learning courses once established can be applied for throughout learning process, provided that they are regularly updated.
In future ISEC in its strategic development plan is planning to extend distance learning by involving more professors and embedding new on line courses.
Interest in taking distance learning course is NAS RA is increasing since it provides opportunity to get free education and knowledge.
Within the programme, ISEC working team has hold a number of events, particularly
Capacity building trainings for the effective organization and implementation of the distance learning courses with the active involvement of the expert in the field of distance learning from University of Parma, Italy. Summer school in distance learning on September 5-8, in Tsakhkadzor, aimed to train ISEC teaching team to build a handy on line course in distance learning platform (Moodle), to record videos and audios, to edit, to integrate web conferences into the distance learning process.

34 ISEC professors were awarded a certificate by the invited foreign expert for the participation in the training

Needs analyses of public opinion on the demand of distance learning courses were conducted.

Group of ISEC NAS RA experts have been sent on a business trip to two foreign countries (Institute of Communications and Computer Systems-National Technical University of Athens, University of Parma, Italy) to study best practices in distance learning filed.

Establishment of a new web conference hall in ISEC which is equipped with free, high signal WI - FI Internet connection.

Within the framework of the project, a number of modern technical equipment were bought and a computer room was established.

Technical check - up of the log server for the installment of "Moodle" distance learning virtual platform.

Based on the results of the needs analyses of public opinion a number of learner - centered distance courses are under development. The information is available on

http://vle.sci.am/moodle/index.php

.

Necessary literature on the development of distance learning courses

On December 18, 2014, 20 distance learning courses have been successfully launched in the ISEC NAS RA distance learning platform.
In the long run ISEC NAS RA aims to organize trainings for ISEC administrative and teaching staff and to start online MA degree programmes.