19 Apr
Announcement
April 19, 2023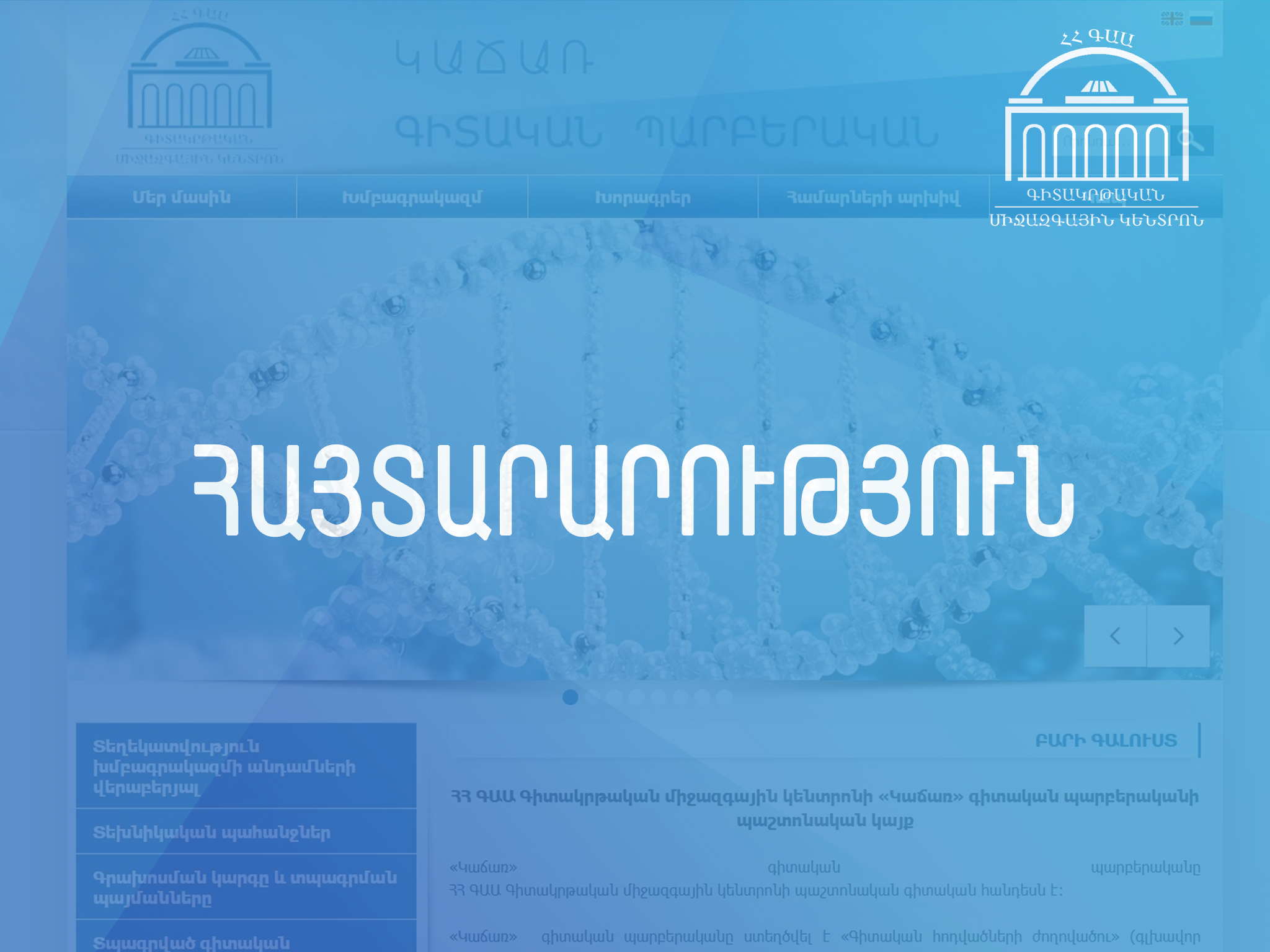 Dear Colleagues,

We would like to inform that the process of collecting articles for the second issue of 2023 of "Katchar" scientific periodical of ISEC NAS RA has launched.

The format of the submission of articles can be found at: https://katchar.sci.am/index.php/ksp/formatting-guide in the technical requirements section.

Articles must be submitted by May 30 in order to be included in the second issue of 2023.

In order to submit an article, it is necessary to enter the website http://katchar.isec.am/ and then SUBMIT AN ARTICLE in the "Inviting Authors" section following the guidelines presented.

Naira Hakobyan - Editor-in-Chief of "Katchar" Scientific Periodical, Doctor of Psychological Sciences, Professor.

For additional questions, please call (+374 10) 56 8183 (358) or e-mail at katchar@isec.am.