Department of Philosophy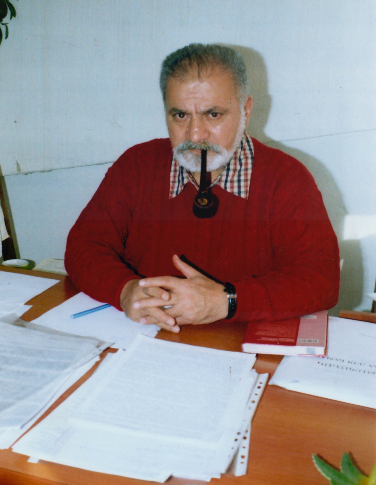 Head of the Department
Manuk Arsen Haroutyunyan
Doctor of Philosophy


The Department of Philosophy of the International Scientific-Educational Center of NAS RA was established in 2007. The establishment of the Department pursued two goals. Firstly, to acquaint Master and PhD. students and PhD. applicants with modern concepts of philosophy of science in conditions of the new wave of scientific revolutions. Secondly, to promote the broadening of their mental outlook and provide awareness of humanitarian thinking, without which it's practically impossible to understand the rapidly changing world.
---
Department Objectives

To acquaint Master and PhD students and applicants with the conceptual principles of the philosophy and methodology of science, to acquire a chance to give meaning to the reality and to choose world outlook based on their own knowledge and experience.
«Philosophy of Science» study course gives us an understanding how to solve problems in science and philosophy. We realize that philosophy has its solutions, but in contrast to science, these solutions do not eliminate problems, they will continue to be of concern to humanity as long as they exist. Thus, the objective of philosophy of science is the formation of unconstrained thinking, devoid of prejudices and dogmatism, rather than provision of ready "truths".

---
Department Tasks

In conditions of liberalization, de-ideologization and de-politicization of the philosophical thought philosophy of science has become impartial means of thought, which can be used by academic specialists of all areas of science,
To help Master and PhD students and applicants broaden their outlook, overcome professional restriction and dogmatism, display analytical approach towards phenomena, which outwardly seem obvious and understandable,
The essence of «Philosophy of Science» study course is to develop critical thinking, research ability to split up and again restore the completeness, overcome prejudice and stereotyped ideas,
---
The Faculty

Manuk A. Haroutyunyan, Doctor of Philosophy
The department also deals with the study of issues of philosophy of science and methodology, social philosophy as well as development and publishing of new study books and guides.

---
Research Activities

Department's leading research topic: «Alienation universal problem in modern societies» 2013-2015 1 extensive monograph on the above-stated topic (648 pages); 10 scholarly articles published in Armenia and abroad. «Western Theories of the Power Legitimacy"- a study book (ready for publication).

---
Tel. 060623520 (392)